10 Resumé Tips from a Creative and Hiring Manager
In these ever evolving times, figuring out how to present yourself in job applications can be complicated, but with these tips, you'll be able to navigate just fine, no matter your field or career path.
The most vital part of both the job application and hiring processes is the resumé. No matter the industry, almost everyone has to have some version of one and even as the human resources/career management industry evolves, the perspective on resumés and CVs is still divided. Many still expect traditional submissions of black-and-white, Times New Roman 12-pt font 1 page resumé, but many also welcome creative resumés like that of Sumukh Mehta's, which was designed as a GQ Magazine cover which earned him an internship without an interview. 
I have had a diverse career path, short in length of time but long with different experiences. From my first 'real' job at 14 working for the world's largest banking corporation to now transitioning to working for myself and my own collaborative arts brand, learning how to present myself has always been difficult – figuring out and deciding how to is hard, but how to merge words and formatting is not for me. I describe myself as a multipotentialite, which  in layman's terms means I am a person that I can perform in many different industries with expertise. In 2017, I came into my role as a Program Coordinator for Vivid Imagination, a media arts and education programming company, which gave me responsibilities such as recruiting, interviewing, evaluating, and hiring candidates. I was also a Career and College Readiness Instructor from 2017-2018, where I advised and taught different students how to create resumés, cover letters, professionally communicate with others, and more. From these experiences is where I draw most of the information I used to come up with advanced tips for you to use when creating or editing your resumé/CV, no matter your industry or career path.
(It's important to note that no matter what is said here, you should do what YOU believe is best for your resumé, as we are all unique cases that cannot completely represent ourselves based solely on advice or delegations from others. Also, every hiring manager and interviewee is different; some will be old-fashioned or trailblazers, inattentive or detailed in their work, judging candidates solely on their application documents or barely at all – but once you accept that at least one, somewhere, will dislike your resumé no matter how you format it, you will have made the true firs step toward perfecting your candidacy.)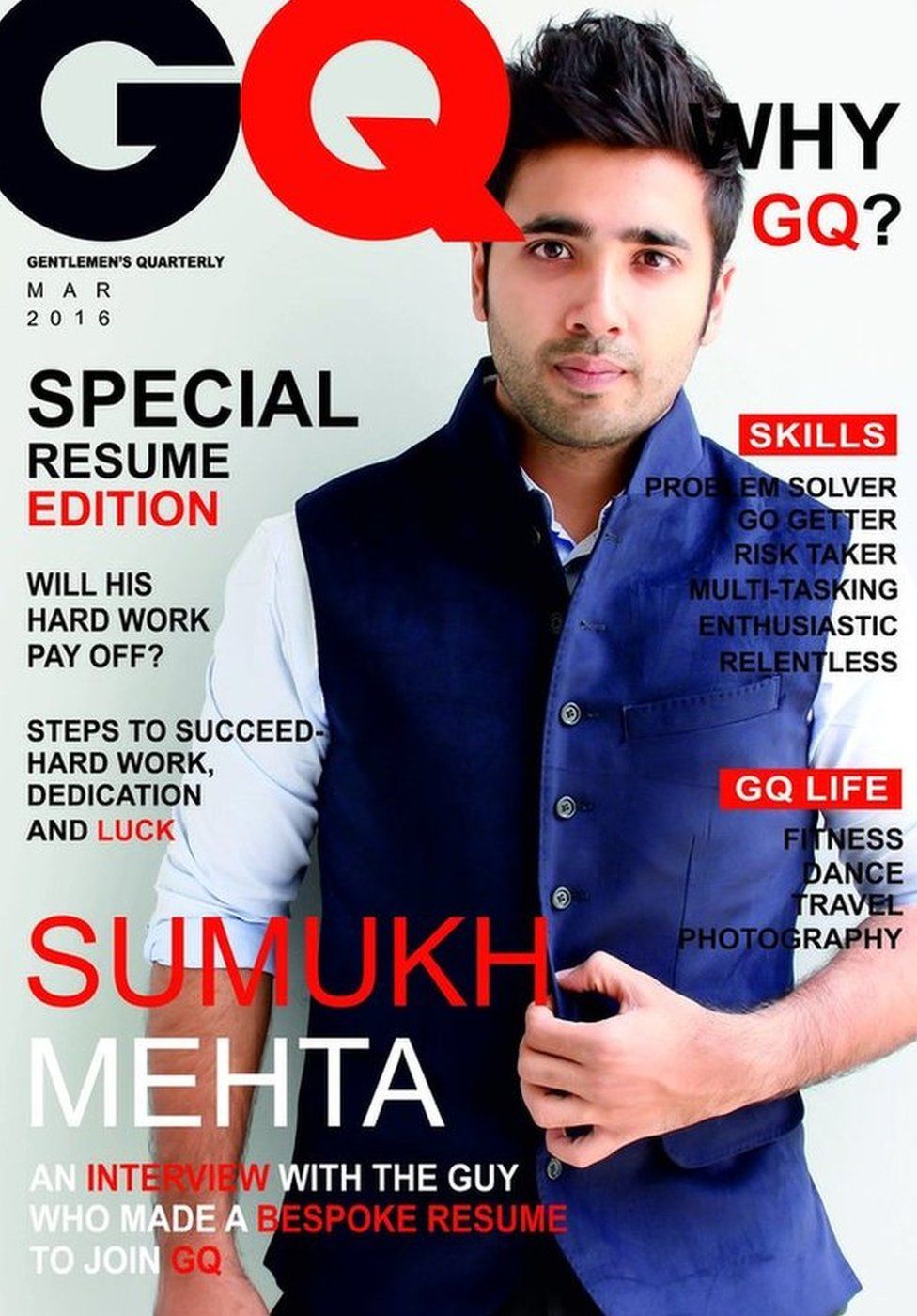 1. Always, No Matter What, Be Yourself
I can't advise this enough to anyone looking to begin employment somewhere new. For many, staying true to ones' identity
during the job application process –
from their sociopolitical identity (ethnicity or race, gender expression, sexuality, immigration status) to their individual traits (tardiness, anxiety, or anger issues) – can harm their chances of being hired. This means they have to conceal certain details about themselves to even receive consideration.
First, let me say I can relate to what this is like. If you've ever been fired from a job or have a criminal record or worked somewhere you're not proud of, this applies to you too. Everyone has differences and flaws, some that don't need to be highlighted on the forefront of your portfolio, but no hiring manager or HR employee believes you are perfect. If you are always late, don't come outright and say it; if you are transgender or identify other than female or male, you don't have to mention this directly on your resumé (unless, of course, it is directly related to your previous work experience or you just choose to.) If you fear mentioning a previous workplace because of negative relationships or a bad departure, you should still include it but tell managers during an interview why they should not contact that employer or expect recommendations from co-workers there. If you often call out or do not want to commit to a consistent time, do not mention open availability in your opening communications with hiring managers. Not all of these examples are catch-alls, but my overall message is that you should never outright lie; leave out minor details and try to avoid slights that may give you a negative appearance for as long as you can, but never compromise your identity or your morality; it's better to get denied from an opportunity because you were honest than to work under stressful, harmful environments that won't work out in the long term, anyway. No matter what, you should be able to freely express yourself (to some extent; most workplaces will not be completely safe spaces) and work somewhere that affirms you, not that expects you to conform to them.
2. Yes, Include your own ventures or work under your experiences.
Many shy away from mentioning or focusing on their small business startups when creating their resumés; some do not want to seem anything less than available for opportunities, or feel their brand does not have enough credibility to include within the rest of their work history. Don't let these assumptions prevent you from including it; whether you're a freelancer, working in a group of your friends, or garnering a large following on social media, include these either on your resumé, CV, or cover letter. Creating or managing any small venture showcases your executive functionality, management skills, motivational drive, and independence, among other good traits; plus, if you list it similarly to your other experiences, in many cases a hiring manager or interviewee won't know the difference – even if they don't recognize the company name – unless they perform research into your history, which a good number of management/HR employees won't do until they are intent on moving forward with your candidacy. If you have reservation about how to describe your business or venture in comparison to your other jobs, such as what to put as the place of business or for amount of pay, you could list it as volunteer experience as these are less scrutinized.
3. To avoid as much repetition as possible, remove 'additional' information.
As someone who does not have a traditional, one page resumé, I know what it's like to have so much you want to highlight or focus on in every interaction with a potential employee. We all know that some hiring managers will not read every word from your application and documents; however, they are likely to question or negatively view details that you may constantly repeat throughout your documents; for example, if you continue to highlight your 'strong skills and experience in managing groups of people', they may wonder why you have to forcefully mention this so often if you have such a strong ability in it. When interacting through applications, the internet, and the phone, try to manage the key words and achievements you want to convey to potential employers by projecting them in one strong method. If you know in your introductory email or personalized message to recruiters or hiring managers you are going to mention your open availability and ability to travel within a 5 mile radius, avoid repeating this in your cover letter. If you know that you will proudly talk about certain traits about yourself, don't keep saying them on you DON'T apply this to necessary information that you will ultimately have to repeat, like your name, contact information, school or latest degree. (Also, I am of the opinion that personal information such as your home address is not important to list on your resumé or cover letter; I instead put my city and state, "Brooklyn, NY" in my header. I am also of the opinion that your age is important to include during the application process, but beware that age discrimination is very, very real for many.)
4. Rely on mentioning Key information first and foremost, then list all others chronically
Like I mentioned before, you can never be sure that a hiring manager or employer will read more than the first sentence of a paragraph or bullet point lists on your hiring documents. This is good enough of a reason to put the most vital information about yourself FIRST in any sentence, section, or paragraph on resumés/CVs, cover letters, and in communication, verbal or electronic, as well. That is why the first (and, for cover letters and emails. also the last) thing you should always say is your name so it is easier to remember. Apply this to the rest of your resumé as well – format your name, phone number, email, and/or website into your header, footers, and signatures so it's on the top of every page; if you worked at a relevant position for 10 years, you can put that over a more recent but less relevant position you stayed in for 6 months; achievements that are not commonly accomplished by those in your field should go before other more common or expected abilities. All other components should be listed in chronologically or alphabetically.
6. Remove some specific information so your
resumé is as versatile as possible
Many professionals, especially after their 20s, will only search and apply for very specific positions or to work at a narrow list of companies, especially if they have already secured a comfortable job. Others who are unemployed, younger and less experienced, or seek employment in multiple industries are usually more open. No matter which of these describe you (or even none of them), you should make your resumé as flexible as possible for many reasons. You will most likely have to edit your cover letter and similar documents for each position you apply for anyway, so having to constantly tune your resumé as well can be time consuming. This goes back to Tip 3 – avoid repeating information as much as possible. Most job applications, especially those through recruiting/HR solution sites such as ADP and iCIMS will already ask very specific questions like your desired pay, your previous salary/rate amounts, previous supervisors, work addresses, references and their contact information, and availability or desired employment status (full-time, part-time, contract), and even if they don't ask these questions you can present most of the answers in your introductory e-mail or during initial interviews with hiring managers.
7. Know if your resumé format works (or doesn't) for HR solution sites, autofill applications
If you are just getting into the job application routine or haven't gone through it in a long time, a lot of your time is being consumed just navigating the difficult applying sites. Large, well known corporations (McDonald's, Starbucks) and conglomerates (The Gap/Old Navy, Disney, Sony) intentionally make their job application process long, difficult, and intrusive, mainly because it discourages a percentage of the plethora interested in working for their brands and it weeds out the less interested candidates, but also because companies like these have hundreds and thousands of recruiters, hiring managers, franchisees, general managers, and executives that have to manage the influx of resumés in a huge database so at some point they can comb through them to find candidates.
This is where those HR solution/recruitment sites come in – they store all the data on their servers, can automatically weed through or exclude candidates, etc. – they are paid by companies to make their hiring process simpler, which means they have little to no benefit in making it easier on the candidates. Some companies have their own simple application forms on their website or in PDF form, which may seem better but these web-hosted solutions are not always equipped to handle job applications and may crash or fail to send candidates through to the proper channels. Then there's the job sites – Indeed, Monster, Linkedin – that, similarly, try to make the hiring process easier for managers, but also simultaneously cater to the candidate. The problem here is, many of these sites either redirect you to a company's preferred application site (meaning you have to reenter the information you put in) or they are hiring manager's secondary site, meaning they don't go to those candidate databases first when hiring for a position. Small businesses especially may depend on local sources of career candidates, such as walk-ins, job fairs, and flyers. Then there's the autofill options across all of these methods – they allow you to upload your resumé or log in with your Linkedin and use the information from them to populate the answers on their applications, but their software only serves well for standard formatted or template-based resumés.
The best way to manage these issues is to getting familiar with the routine needed to simplify the applying process before starting. For example, writers should have pitches and portfolios up to date and ready; their first date of publication and their most recent should be known. If you only apply to positions on one-two sites, such as I used to with SnagaJob and Indeed, you could prepare a document with answers to the commonly-asked questions, ranging from "why do you want to work for _____?" to "Name a time you were challenged at work" and so on. If you know you would rather have sites populate your information from your resumé/CV, then format a version of it into a very common Microsoft Word or Google Docs template, or try the downloadable version that are created from your profiles on sites like Indeed and LinkedIn. If you have the hiring manager's contact information, you could contact them directly, answering the most important questions in that way so they don't have to visit your application for vital information (even though, your chances of getting to the next stage of the hiring process improve if you also submit an application before contacting them.)
8. Don't base how your resume should look solely on others'
Taking your resumé to career consultants or resumé doctors may lead you to violate these tips: Most are taught that every industry should have one standard resumé look, and even if you aren't looking to be overtly creative or different from the rest, your resumé HAS to stand out from the rest for you to have a chance competing with others in the pre-interview phases. If your resumés look exactly the same as what others submitted, you could easily be confused for another candidate or piled into a group that you're not supposed to. Most consultants and hiring experts are trained to help unemployed people find a career as fast as possible; they know that hiring managers have short attention spans and jobs are not open for long, so they are working in the now and not thinking long-term when revising your documents. You could study other resumés for ideas or comparison, but never follow their examples section by section. In most industries, by the time the generally accepted resumé/CV becomes popular and is floated throughout the internet, it is likely to be outdated by years compared to the 'innovative' resumé styles that will come ou and eventually follow the same route.
9. Don't clutter your information
Sometimes in an effort to follow that narrow, outdated 'one-page resumé' standard (whcih is basically a CV), we try to shorten and make information as small as possible. After you've followed Tip 3, 5, and 6, though, you shouldn't have this issue; if you really want your resumé to fit on one or two pages and you're currently at two and half, you're going to have stop shrinking the text to Arial 8-pt font and start sacrificing information. Is listing your high school under graduation and your AP, SAT and college test scores really necessary? Would it kill you to take off a interesting job you worked 4 summers ago? Is it possible not to put all seven of your volunteer and internship experiences? The resumé and CV is not meant to be a complete history of you, just the details relevant to seeking new employment opportunities. Besides, the more that is left off is more for you to talk about in interviews, which creates a far better positive impression than 4-page resumés listing every detail of your life since middle school. Any font on your documents should not be smaller than 10-pt font, and generally most of it should be 12-16 pt so you can ensure that it can be read on screens and on paper for hiring managers.
10. No matter what or when, always have multiple print copies of your resumé on hand
Now, I'm not saying you should have your resumé folded up in your pocket when you go to the gym, but you never know when a job opportunity will present itself and you should be prepared – even if you already have a job you have no interest in leaving or don't plan on applying for any openings at the moment. If you're at work and a client or competitor is interested in hiring you, slipping them your resumé in print so you don't leave a paper trail is smart as to not further threaten your job security. If you run into a recruiter or manager when you're out at an event, showing them you have your resumé gives a positive impression to them and can only positively affect you. The last thing you want to have happen to you, though, is to get a last minute interview and have no physical copies of your resumé present or, worse, an outdated version. Outdated resumés leave you correcting and updating yourself to an interviewer for most of the time they give you, and that only leads to negative impressions and confusion. Try to update, then print 5 copies of your resumé and cover letter template about every month to always be prepared for any career opportunity. Even in this digital age, what you present in person is always going to leave the more important impression.